Best Food Logistics are delighted to confirm that we have signed a long term contract to supply Pizza Hut
Best Food Logistics are thrilled to confirm that we have agreed a long term partnership to supply the full KFC and Taco Bell UK estates
Best Food Logistics Awarded TGI Fridays Supply Chain Business Partner of the Year
The Best Food team had the pleasure of attending the TGI Fridays annual conference in Liverpool last week. As usual it was a great night celebrating a fabulous brand with their amazing people.
We are extremely proud of our partnership with Fridays and were absolutely delighted to be named as their Supply Chain Business Partner of the Year at the event.
Huge congratulations to the whole Best Food Logistics family, this is fantastic recognition of the phenomenal service delivered day in day out.
13th February 2019
Best Food Logistics Seamlessly Integrate KFC Scotland
We are thrilled to announce that Best Food Logistics have seamlessly integrated KFC's Scotland stores into our shared user network, delivering 100% on time deliveries and 100% product availability from day one. A huge well done to the Best Food Logistics and KFC teams for brilliant execution of the go live.

16th November 2018
Best Food Logistics National Account Manager nominated for Pizza Hut Account Manager of the Year Award
We are absolutely delighted to announce that Chris Stott, one of our fantastic National Account Managers, has been nominated by Pizza Hut for the Account Manager of the Year Award at their upcoming Supply Chain Conference.
The event is to be held on 16th October and, should he be successful, this would be the 4th time that Chris has won such an award from the clients he has worked with.
This is testament to the wonderful job Chris does, day in day out, for his clients and demonstrates our commitment as a business to being the Best in all aspects of our interaction with our customers. We cannot offer the Best service without our incredible people.
We all wish Chris the Best of luck for the conference.
11th October 2018
Best Food Logistics nominated for two awards at the Supply Chain Excellence Awards 2018
Best Food Logistics are absolutely delighted to announce that we have been shortlisted for two awards at this year's Supply Chain Excellence Awards.
We have been nominated, alongside Pret A Manger, in both the Logistics Innovation and Retail Innovation categories at this year's event, to be held on 6th November.
Andy Foster, MD of our Pret Dedicated Division, commented "I am delighted that Best Food Logistics have been shortlisted for these prestigious awards together with Pret A Manger, with whom we have long standing relationship. It is great recognition of the outstanding service we deliver 365 days of the year. We are up against very strong competition for these awards, so we all have our fingers crossed"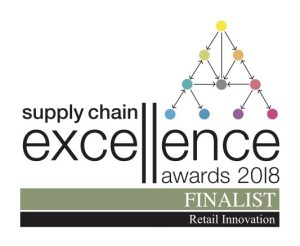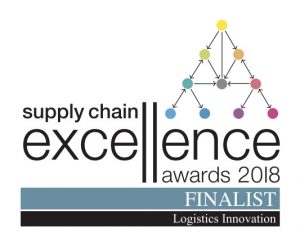 13th August 2018
Best Food Logistics shortlisted for two awards at the Logistics Awards 2018
Best Food Logistics are delighted to be shortlisted for two awards at the Logistics Awards 2018, in the categories of "Innovation" and "Large Company Technical Innovation", for our work in developing a real time customer performance portal.
Describing the portal from a customers point of view, Mark Hayden Supply Chain Distribution Manager at PizzaExpress commented:
"Since we were introduced to the portal, we now have greater visibility of information for deliveries to our restaurants. The ability to drill down into the data to spot trends in areas and regions is proving a very useful tool, and the mutual benefits will help improve performance. The biggest improvement we have seen from previous systems, is that the data is there ready to show us details of yesterday's deliveries, thus allowing issues to be dealt with quickly."
Paul Whyte at Best Food Logistics Commented:
"We are laser focussed on delighting our customers and the portal was developed (with our partners Applied Acumen) for this singluar reason – this investment in market leading capabilities demonstrates our commitment to service and innovation that delivers measurable value for our customers. Being shortlisted for the awards is fine recognition of our work, but hearing that our customers love the portal is the main win for Best Food Logistics"
10th July 2018
Introducing Best Food Logistics
Bidvest Logistics is delighted to announce that from today, 25th June 2018, it will be trading under the new name of Best Food Logistics.
Paul Whyte, at Best Food Logistics explained that the name change reflects their singular mission to be the best food service contract logistics provider in the industry; to be the Best, full-stop.
Paul commented "The name Best Food Logistics is a natural evolution from our current brand name, by creatively and simply dropping 'idv' from Bidvest to leave us with Best. It's allowed us to be playful with the re-brand, and communicate our friendly and straight-forward approach. Our new website illustrates this transition in such a brilliant, and fun way. www.bestfoodlogistics.com"
"It's what we'd like our brand to convey moving forwards – To be the best in every part of our business and make things easier for our customers and make the relationship more enjoyable. And, not only have we shortened our name, but we're shortening our response times, with our new real-time customer service portal".
The business has also announced that it has recently agreed new long-term contracts with well-known brands such as Pizza Express, TGI Fridays, ASK Italian, Zizzi and notably, KFC. These contract wins reflect Best Food Logistics' unique position as the leading specialist food logistics provider. Best Food Logistics are also working on a number of exciting opportunities that will unlock long-term partnerships for further restaurant chains.
Mark Hayes, Supply Chain Director, KFC UK & Ireland also commented "We are delighted with how Bidvest seamlessly transitioned our Northern Supply Chain Operations into their Shared User Network. From day one our deliveries have arrived on time in full and Bidvest continue to provide an excellent service to KFC UK & Ireland"
There will be a short period of transition from June onwards, where the new name and logo will be introduced across the business on the corporate website, uniforms, and depot signage.
25th June 2018
KFC Return to Bidvest Logistics
As the UK's leading foodservice logistics specialist, Bidvest Logistics are delighted to confirm that we have signed a long-term agreement with KFC UK & Ireland to provide renewed supply to up to 350 of their restaurants in the North of the UK, from 26th March 2018.
Paul Whyte at Bidvest Logistics commented: "We are delighted to welcome KFC back to Bidvest Logistics. As the UK's leading foodservice logistics specialist we understand the complexities of delivering fresh chicken. KFC is a valued customer and we will provide them with a seamless return to our network."
8th March 2018
Bidvest Logistics working with FareShare to feed those in need
Last year Bidvest Logistics donated on behalf of our clients over £130k worth of food which would otherwise have gone to waste.
This is equivalent to 92,000 meals or feeding a meal to 250 people every single day.
FareShare, and the organisations they supply (shelters/breakfast clubs/youth centres/community groups) are incredibly grateful for the donations.
The website for more info is http://fareshare.org.uk/
Read more about the partnership here.
9th February 2018