Taco Bell are pleased to announce that we have signed a long term agreement with Best Food Logistics, who have now seamlessly transitioned our supply chain into their Shared User Network. Best have been amazing in supporting us through the transition and have been an absolute pleasure to work with. We look forward to a long term, growing and exciting partnership together
Matt Johnson
| Supply Chain Leader UK & Europe | Taco Bell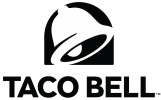 Best Food Logistics is our partner of choice for our frozen foods, ambient foods and drinks logistics and just last week we agreed a deal to further extend this partnership going forwards. Best are a solid and reliable operator, with a great team of people who are a pleasure to deal with. It also gives me reassurance that Best own and manage their own depots as well as adding contingency by being dual stocked, meaning supply could be managed in a worst case scenario – I would recommend Best as a Logistics partner.
Spencer Playle
| Supply Chain Director | Pizza Express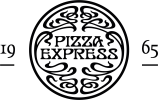 We are delighted with how Best seamlessly transitioned our Northern Supply Chain Operations into their Shared User Network. From day one our deliveries have arrived on time in full and Best continue to provide an excellent service to KFC UK & Ireland.
Marc Hayes
| Supply Chain Director | KFC UK & Ireland

Pret and Best Food Logistics have jointly developed a dedicated supply chain solution that support the needs of Pret as it grows both in the UK and other international markets. Our true partnership arrangement delivers a market leading fresh delivery solution with exceptional levels of service to Pret shops and customers 365 days a year.
| . | .

We have a great working partnership with Best Food Logistics and have developed excellent relationships with our dedicated Account team and the wider Best family. Best Food Logistics has taken the time to understand Fridays and the unique requirements of our brand and the way in which we want to work. The mobilisation of our business within the Best Food network in 2016 was seamless, with no impact to our stores, and we have continued to see continuously high levels of service since. We would recommend Best Food Logistics as a distribution partner and look forward to continuing our relationship through the life of our long term contract.
Alyson Scott
| Supply Chain Director | TGI Fridays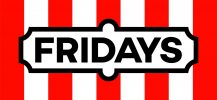 Burger King are delighted to announce that we have agreed a long term deal with Best Food Logistics. Best really stood out in the tender and it is a pleasure to award them our contract. The level of innovation that Best has developed and delivered this year, as well as their road map for future innovation, is impressive and it has made a really positive impact in our business – Best are an excellent partner
Tim Doubleday
| Chief Financial Officer | Burger King

We are delighted to announce that we have agreed a long term contract with Best Food Logistics. Best do a fantastic job of delivering on time and in full to all of our restaurants. Their recent innovation in the self-service customer portal and mobile app has been a good step forward for the industry. We particularly like how Best uniquely controls its own facilities, with its own people, using its own systems. This combined with the portal means we have real-time visibility of how our supply chain is performing at the touch of a button – and it is performing very well indeed. We look forward to a long and rewarding partnership with Best as we continue to deliver a great experience to our customers.
Steven Packer
| Supply Chain and IT Director | Pizza Hut

I'm pleased to confirm that in Jan 2022 Azzurri started a new long term partnership with Best Food Logistics. Azzurri ran a full market tender and throughout the process Best stood out. From Bests unique service offer and capabilities, to their digital innovation, Best ticked Azzurri's boxes. The implementation has been seamless and our restaurant teams now have more time to spend focussed on delighting our customers. Best are a great team and we very much enjoy being partnered with them
Steve Holmes
| CEO | Azzurri